TAKA Original Fun Growing daisy flower star pocket check hoodie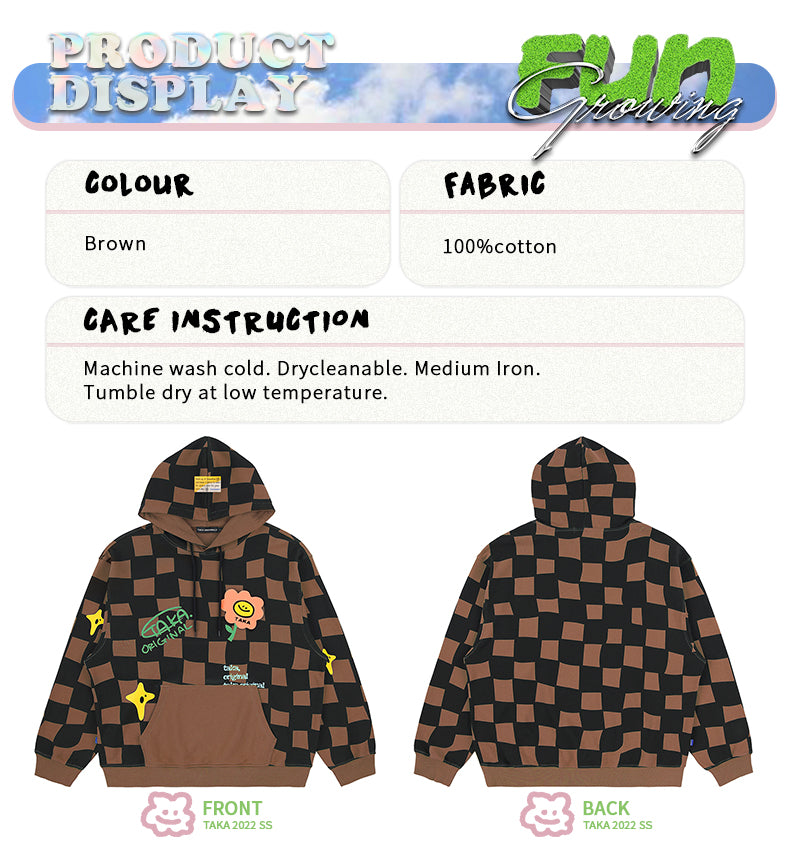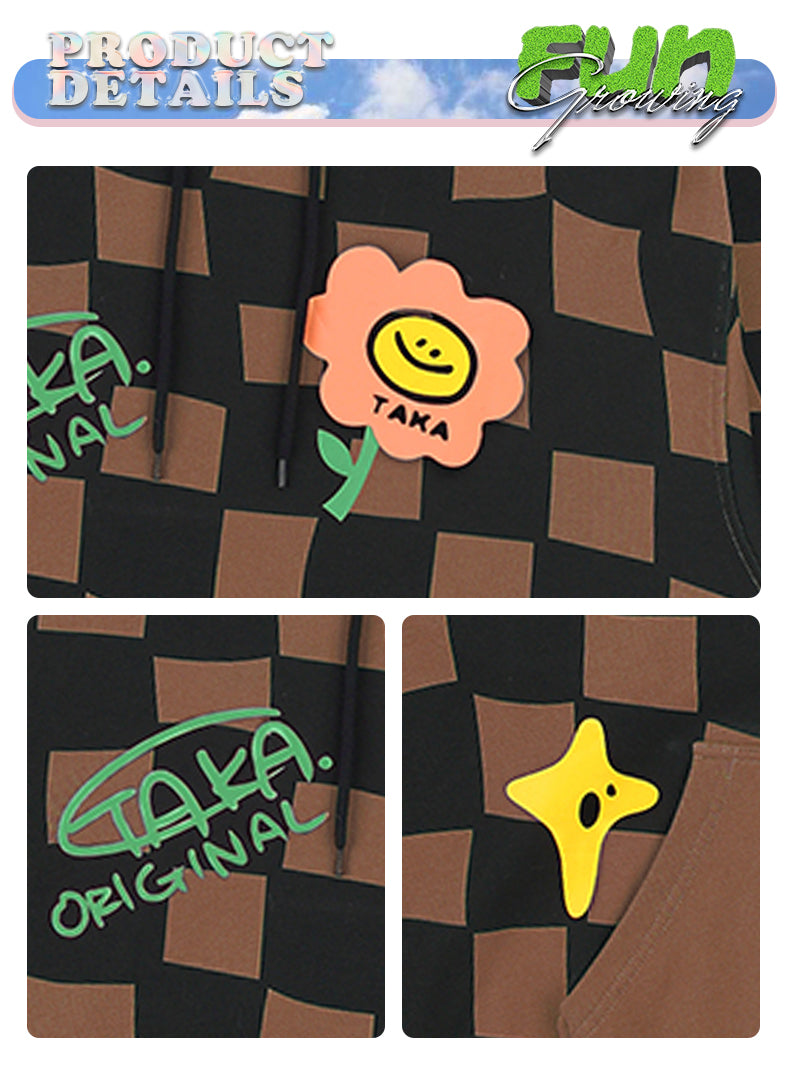 Check out how the green spreads over the black soil with Taka Original Daisy Flower star pocket check hoodie!
Taka family & friends presents black and green, oversize hoodie for ya again!
Use the back of this hoodie as a checkboard to kill time with friends!
Grow like the grapes that thrive on the vine!