TAKA Original my fun's about to break out T- shirt
Complete the look
Model info 
Height:

 

186cm, 6'1

Weight: 62kg, 139pound

Size: XL
The model is also styled with Off The Label strap-detailing cargo shorts lime green


About this T-shirt
hot pink
100% cotton
logo print to the front chest
graphic print to the back
round neck
short sleeves
straight hem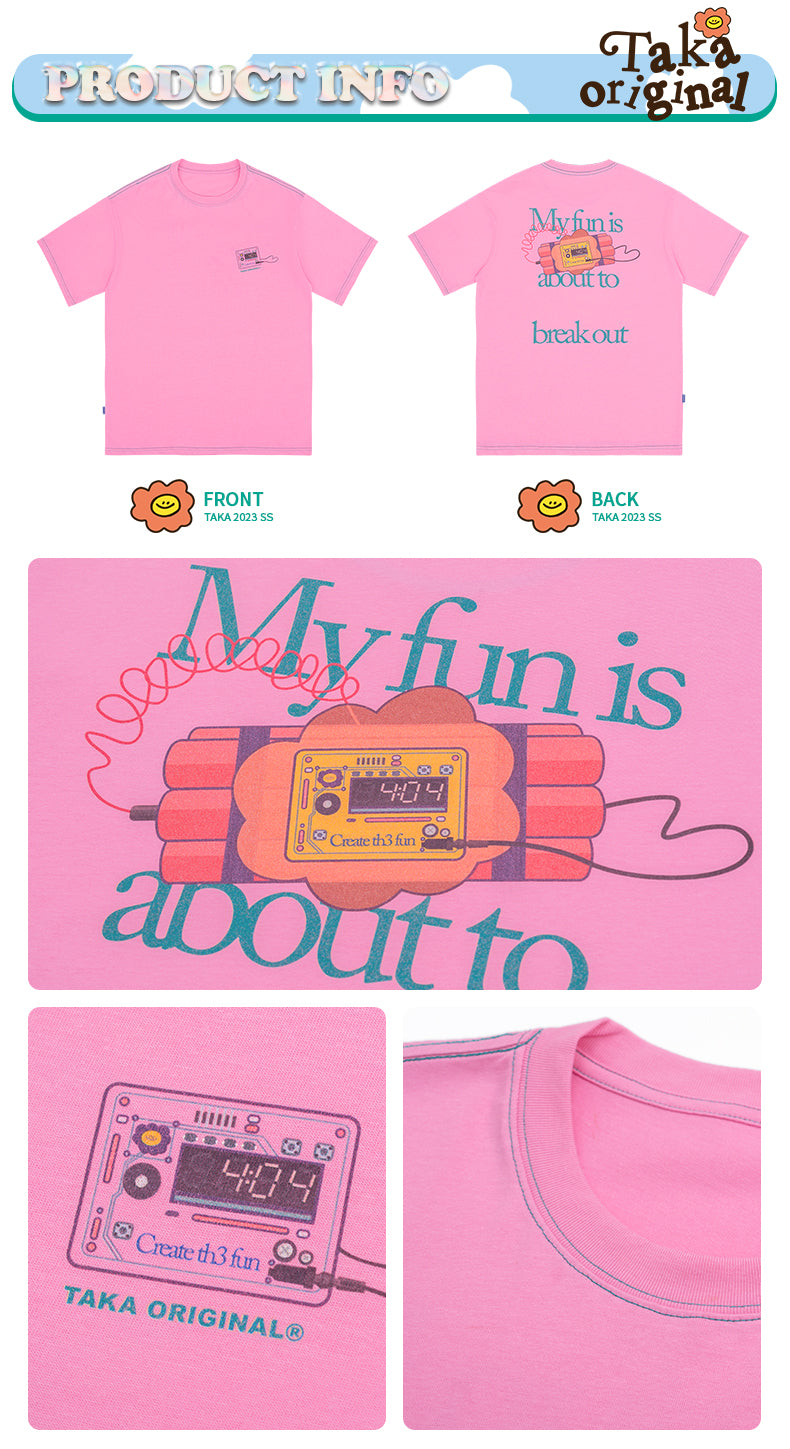 Idea of design
Instead of using a traditional font, we express "break out" as an exploding bomb and pick a bright and bold colors to make the design stand out. Pink & Blue matching color create a vintage look.

The idea behind the "My Fun is About to Break Out" t-shirt is that the people who wear it are the creators of their own fun. The phrase on the t-shirt is a declaration of intent, signaling that the person are confident, energetic, and always up for a good time. Wearing it is ready to let loose, have a good time, and be the life of the party.

The playful design and bold statement of the t-shirt reflect the lighthearted and adventurous spirit of the person wearing it. It's a way for you to express your personality and show off your sense of humor, and a reminder to always live life to the fullest.

"My Fun is About to Break Out" t-shirt is a symbol of a positive, adventurous, and fun-loving attitude, and a declaration of intent to make the most of every moment and bring joy to those around you.
Size chart